BC "Gamebookers" is one of the founding platforms of the bookmaker business, which is constantly improving its website and replenishing its client base. The bookmaker for the first time allowed to bet on sports online, bet and close transactions until the end of the event. At the turn of the 20th and 21st centuries, these were unique offers that players can use today. The Gamebookers office is licensed by Gibraltar and has over half a million registered players from around the world. Clients are offered sports forecasts, extensive lines, and profitable odds, as well as bonuses and promotions. Bookmaker Gamebookers is a member of EGBA (European Association of Bookmakers).
The official site of BC publishes verified and relevant information. All data is carefully moderated by specialists so that you can work with reliable information and use it for your purposes. From time to time, analytical announcements of sports matches and world competitions of various directions appear on the site. All content of Gamebookers is made by experienced sports journalists, experts, and bookmakers themselves, who share the secrets of winning sports betting.
Gamebookers: a review of the bookmaker website
The BC website is available in 10 language versions, including Russian. Russian-speaking players have access to all categories and offers of the office, like the Europeans. A popular resource that accepts sports bets offers different options for viewing odds: fractional, decimal and American.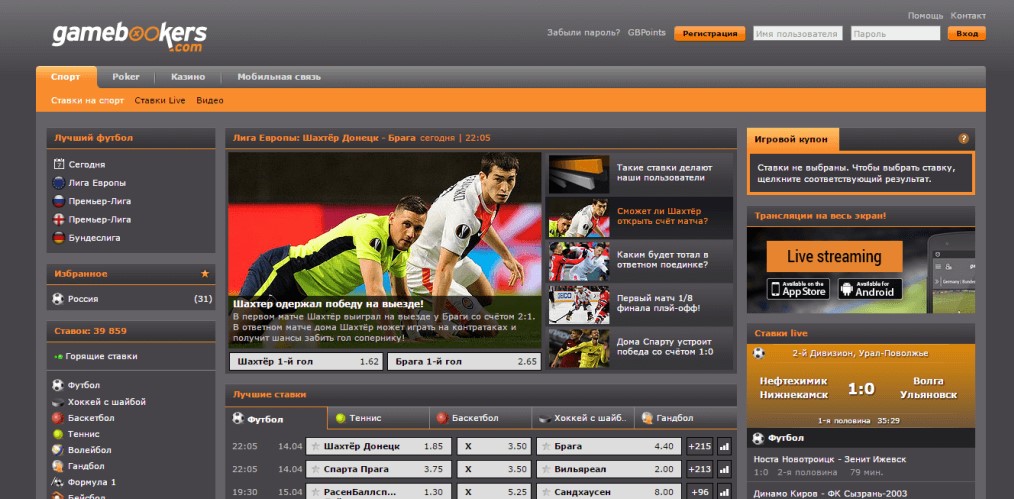 The live betting section deserves special attention. There are many sporting events where live bets are accepted. Some can be viewed in the video broadcast mode on the Gamebookers website itself, as well as sort all the proposed bids by type.
You can also play in a casino or poker here. The site administration supports all brand services on one functional site where you can use money from one account without spending a lot of time working with different services. Playing casino and betting on sports is faster and easier on your mobile phone. You can download the mobile version for Android on the website itself or in the offers store on your gadget. A specially designed application will keep you up to date with sporting events via SMS alerts.
What is the convenience of the Gamebookers bookmaker?
• The functional site with a convenient mobile version;
• Stylish design and convenient navigation for bettors;
• The resource works in 10 languages, including high-quality Russian translation;
• Ability to connect SMS notifications to transactions;
• Favorable odds and extensive lines.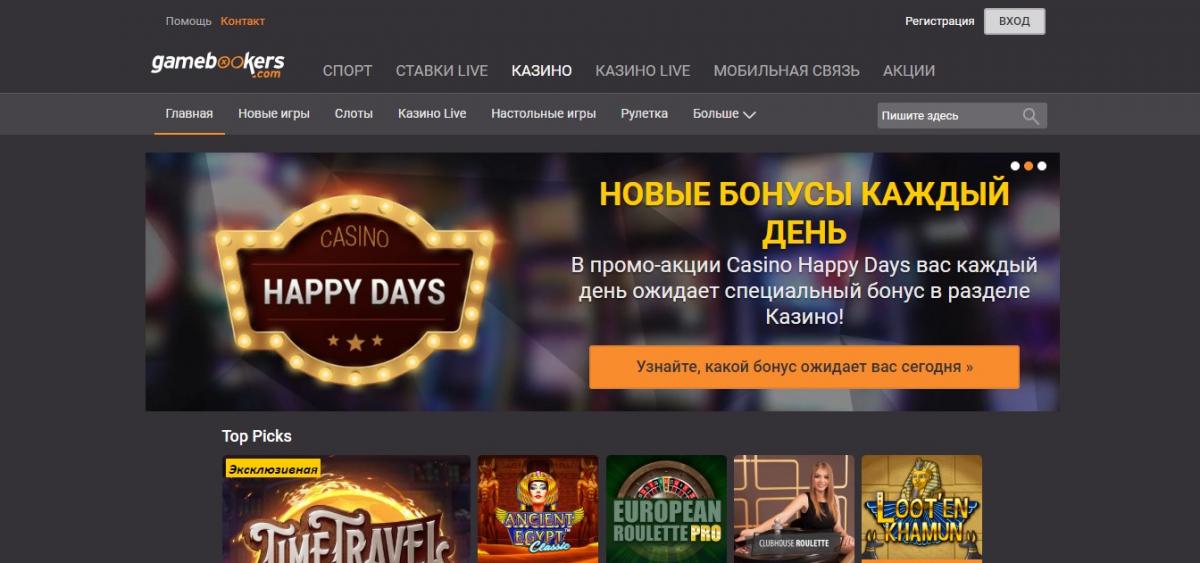 Sports Betting Odds
Beginners and professional players will find the Gambookers bookmaker website interesting and useful. Here you can earn real money and even more than on the sites of other bookmakers. Gamebookers bets attract players from all over the world. The company employs many specialists, sports analysts, handicappers who make predictions and deal with content.
Capper reviews prove that this bookmaker is more suitable for experienced players, as a beginner will not be able to evaluate all the possibilities of the office. This is a concise site with practical information and features for players who know how to properly manage everything. There are no dozens of beautiful pictures, but only what will help you earn big money. Many convenient lotions make life easier for the bettor. For example, you can sort all games by catch-up and express.
Betting Events
If you just registered on the BC website, then you can familiarize yourself with the algorithm for selecting bets for events. Every day the bookmaker places bets on tens of thousands of events, half of which are football matches. Football is represented by several hundred leagues from all over the world. European football is very attractive to users, which also includes regional and student competitions. Many deals are made at the matches of the Europa League and the Champions League.
The constant change of events meets international standards, as well as the interests of beginners and experienced cappers. Bets on volleyball, hockey, basketball, handball and other sports are accepted. On the bookmaker's website, you will find leading leagues, major international tournaments, and national team fights. Each sport offers its line painting. For example, tennis is represented not only by Grand Slam tournaments but also by Davis Cup matches, series matches, ATP World Tour and ATP World Tour Masters.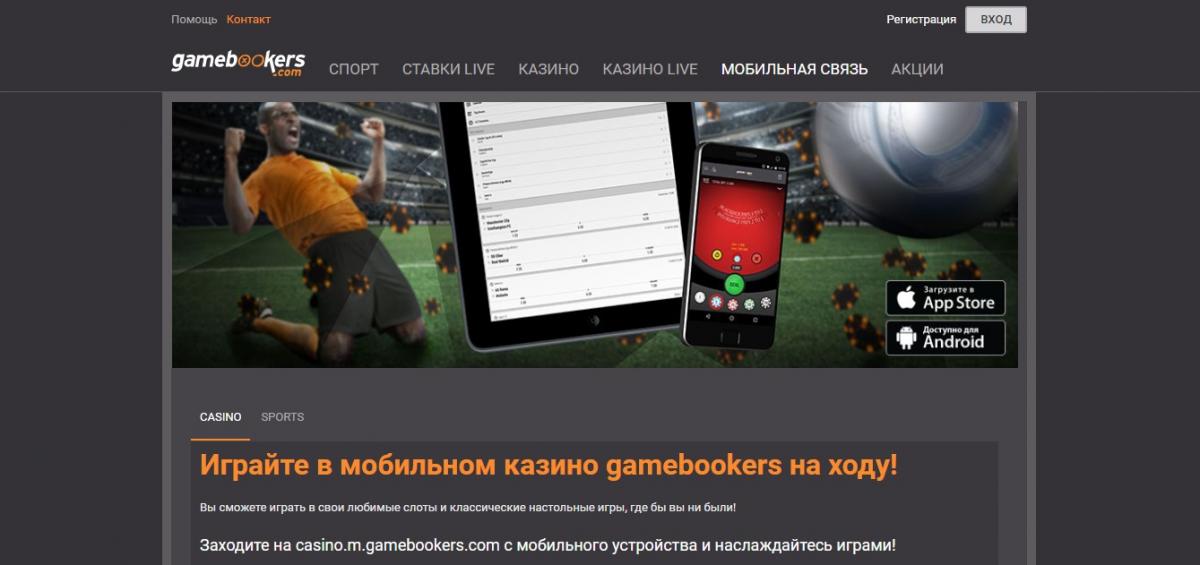 The live betting section is presented with dignity, like the mainline, and the level of odds is even higher. The bookmaker is notable for its speedy conclusion of transactions, high-quality content and the availability of online broadcasts on most of the events presented.
Bonuses and promotions from the bookmaker
The bookmaker Gamebookers encourages the work of its players and from time to time presents individual bonuses. It is worth noting that there is a weekly insurance program for cappers. Every Monday, the bookmaker fights the balance of users for all past games. If it is negative, then the company makes compensation up to 15% of the lost funds, in case the total loss is not more than 500 euros. Compensation is affected by the level of activity and player status.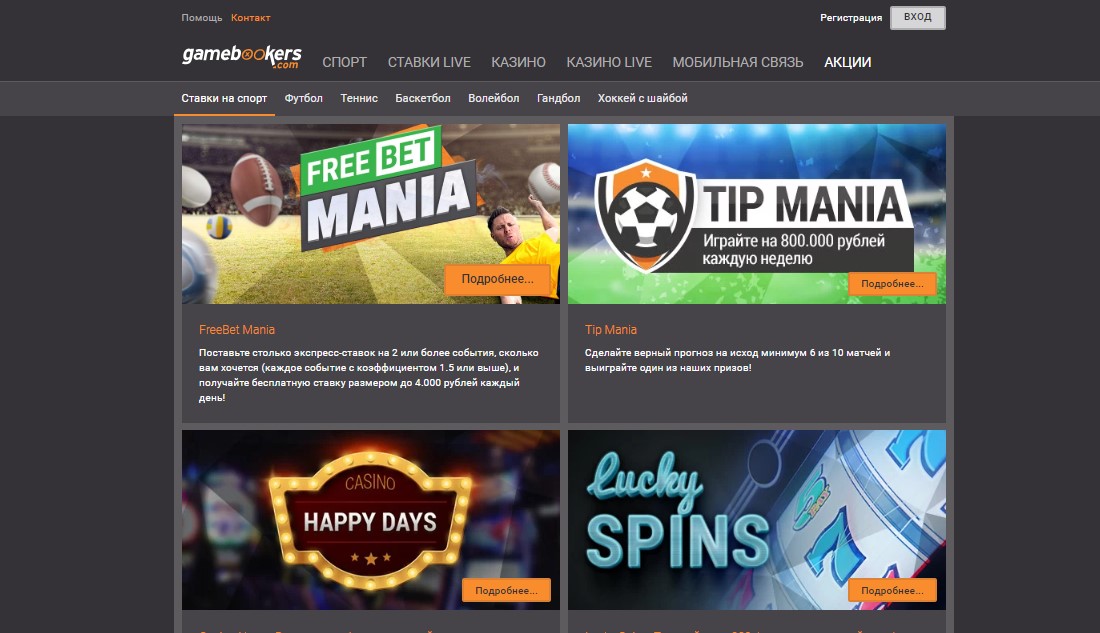 Payment systems and limits
Gamebookers have no limits. The minimum bet for any event is 10 cents, and the maximum player win can reach up to $ 250,000 per week. The bookmaker allows you to win and withdraw personal money quickly and conveniently. If you have been in the bookmaking business for a long time, then you probably have encountered difficulties in translating. For financial transactions to domestic privateers, Gamebukers BC offers convenient electronic payments Moneybookers and WebMoney, or Visa / Mastercard bank cards. An account can be opened in dollars, euros and other currencies that suit you.
Support service
The Russian-speaking support service provides round-the-clock assistance in resolving various issues. Online chat helps all users, without exception, ask questions and quickly solve problems. You can send a question by e-mail or use the online form on the site. Forks for events can be made on the pages of bookmakers. See below how to open a personal account on the bookmaker's website for free.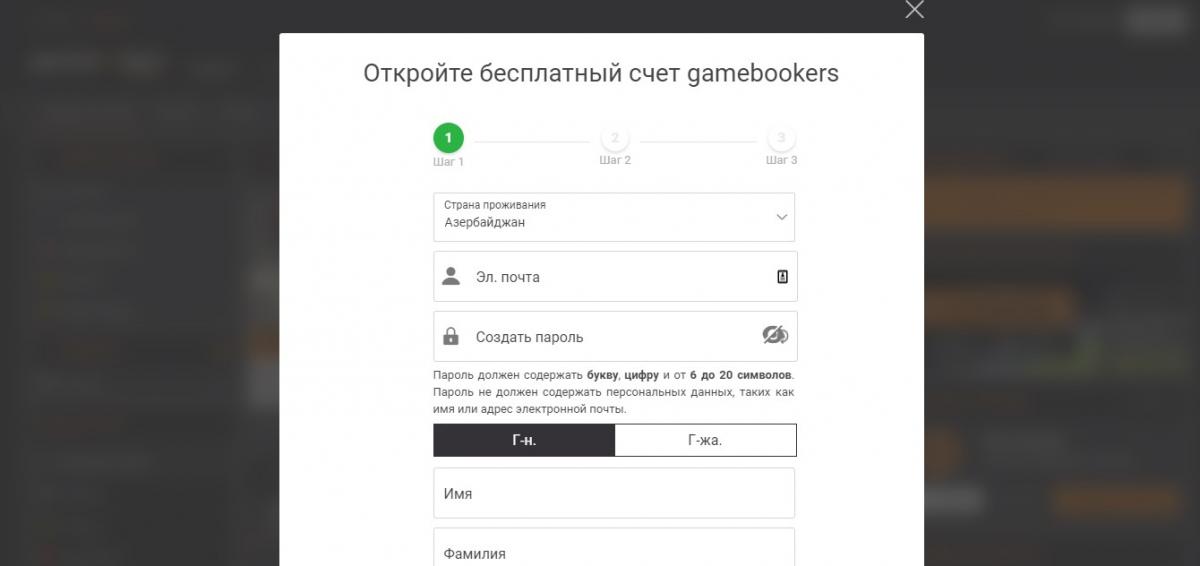 Each registered bettor on Gamebookers who has experience working with other bookmakers will notice the advantages of this office. Everything is harmonious here, from content and rates to the operational work of company managers. For each bettor, this platform serves as a convenient way to earn money, where there are no obstacles to the withdrawal of winnings and fair play. BC Gamebookers is one of the most experienced and reliable offices in the world of Russian gambling.