The modern bookmaker "Gol Plus Pas" began its activities in the electronic betting market in 2003. Today she takes bets in several parts of the world. This is one of the largest bookmakers in Central Asia.
BC "Goal + Pas" works not only online, but also has more than two hundred ground-based points for receiving bets and other events in different cities. Clients can register on the Internet or come to offline reception points to bet on sports, watch matches and find out statistics on recent games. Also, in such offices, there is a cafe where you can chat with other sports fans who bet on their strategies. An incredible selection of bets, cool odds and convenient ways to withdraw money allows you to place bets, predictions and receive winnings.
The multifunctional site does not delay work, it offers unique bonuses and promotions, a forum for discussing betting and much more. There are also three TOTOs to choose from: sports, hockey, and basketball. This is one of the most popular destinations, which offers a list of 15 events, predicting a greater number of which the player receives money.
Overview of BC "Gol + pas"
The betting company represents the Republic of Kazakhstan. The official website introduces customers in detail to the conditions, rules, and capabilities of the bookmaker. There are many betting offices in the electronic betting market, but not all of them are loyal to their customers. Many users believe that "Goal + Pas" is the best in terms of accepting bets. He has licenses and other documents for legal work online.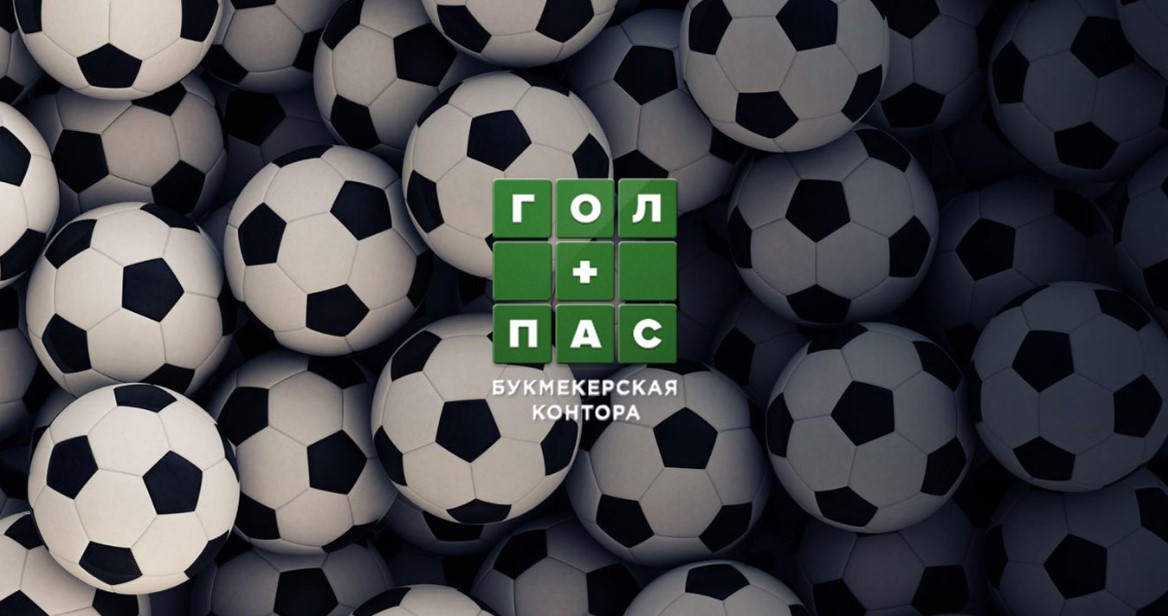 In Russia, there are 4 official points for receiving bets from Gol Plus Pas, which are concentrated in Krasnoarmeysk, Ulyanovsk, Cherdakly, and Sochi. But, besides them, there are several more that you can find in your city in sports bars, for example, in Astana. Any bettor makes his bets there, watches broadcasts of matches and communicates with other specialists. Read more information on the website under the heading "About Us".
Among the positive characteristics of Gol + Pas BC, it is worth noting that it is the founder of the Association of Bookmakers and Totalizators of Kazakhstan. Betting on sports, TOTOs or playing virtual games are safe, reliable and profitable.
Line and Odds
Upon entering the official website of the betting company, users are presented with an extensive line of current sporting events that can be bet on: football, hockey, basketball, handball, horse racing, tennis, volleyball, baseball, darts, car racing, and many others. There is also a painting for all competitions, but the main emphasis is on individual totals.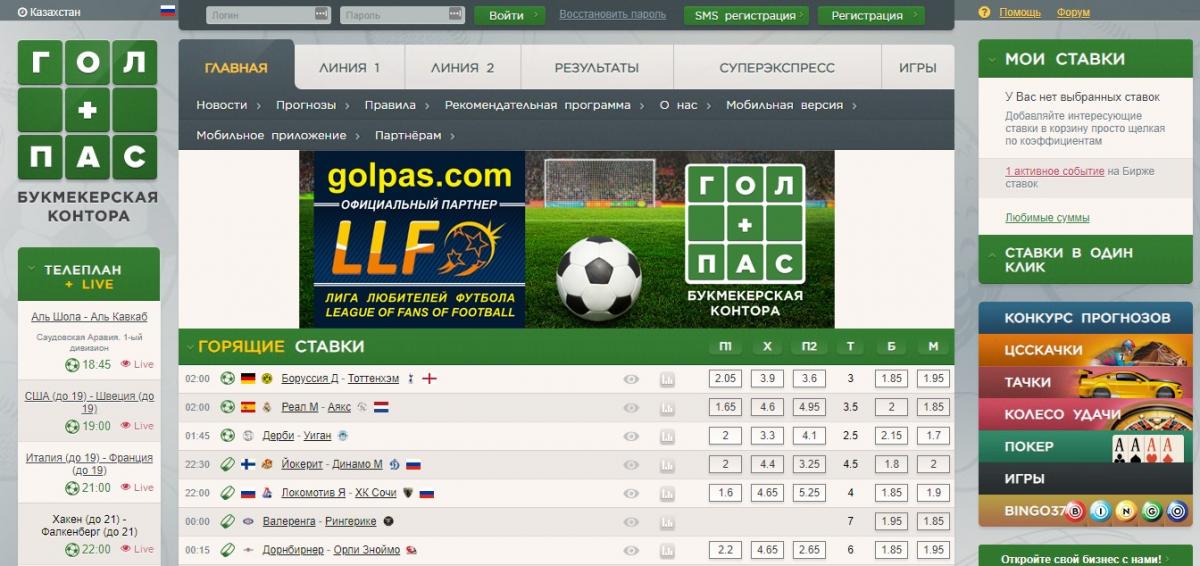 Not only professional detailed painting for matches highlights "Goal + Pas", but also good lines for basketball and tennis. There are many types of bets that you can choose according to budget and performance.
For example, the game statistics of each of the teams presented in the line will open if you click on the name of the football club. The results of past games and statistics for the upcoming match will help you make your prediction for the winning bet. There is also a mobile version of the site for Android and iPhone (IOS) phones. Look on the site in the section "Actual" for cool promotions and bonuses for beginners and experienced bettors, which will help increase the chances of winning.
Live betting
Live bets allow you to bet on sports in real-time. This is a risky, but very profitable undertaking. Real sports fans can follow the progress of the match online and change forecasts during the game. Only experienced cappers can win at such bets because here you need agility and quick reaction to the change of odds and the course of competitions.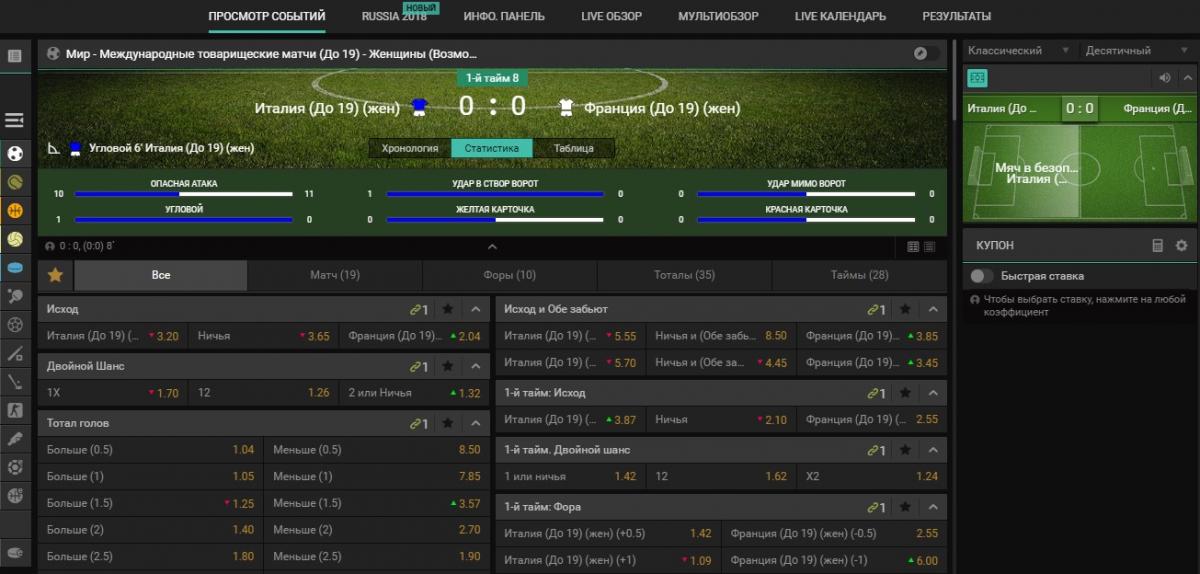 The line of the betting company in Kazakhstan is very scarce. Registered bettors talk about this. Their reviews can be read on the official website of the office, on thematic forums or the official pages of social networks. The "Betting Exchange" vividly demonstrates the "dry" line in live betting. For you to accept a bet, you need to go to the section of the site "Accepting bets" and select a new filter there, and then register the sport, tournament and the name of the event/team for an individual bet.
Many users immediately choose their favorite football player, for example, Messi, Ronaldo or Alexander Ovechkin, if they are fond of hockey and want to find relevant matches for this sport. Then you will be offered a list of events at your request, you only need to confirm your choice. The system for accepting bets is standard. You can download the Gol + pas app on Android to place bets on your phone.
Payment systems or methods of withdrawing money to a card
The game account with BC "Goal + Pass" can be opened in three currencies: US dollars, Russian ruble, and Euro. By registering on the site, you select all these data and replenish the balance for the first bet. A deposit can be made through transfers between BTA Bank cards, at the Gol + Pas payment points, by bank transfer, or using WebMoney, Western Union, and MoneyGram payment systems. But, if you are from Kazakhstan, you can use the services of Kazkommertsenbank or OSMP.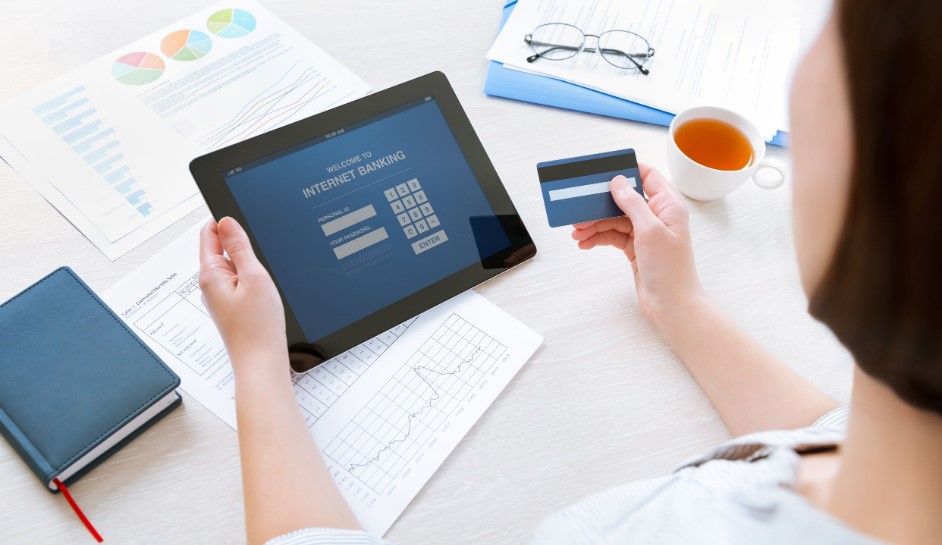 NHL and KHL scorers at "Goal plus Pass" for 2018-2019
The NHL and KHL are regular and very popular hockey championships, which are presented on the website of the Gol + Pas bookmaker. Hockey is as much in demand as football. The most top events break maximum bets and involve millions of players around the world. You can find statistics on these matches on the official website. All scorers are put on the general list and sorted by name and team. About a hundred representatives of different hockey teams are also systematized for matches, goals scored, assists, as well as points scored.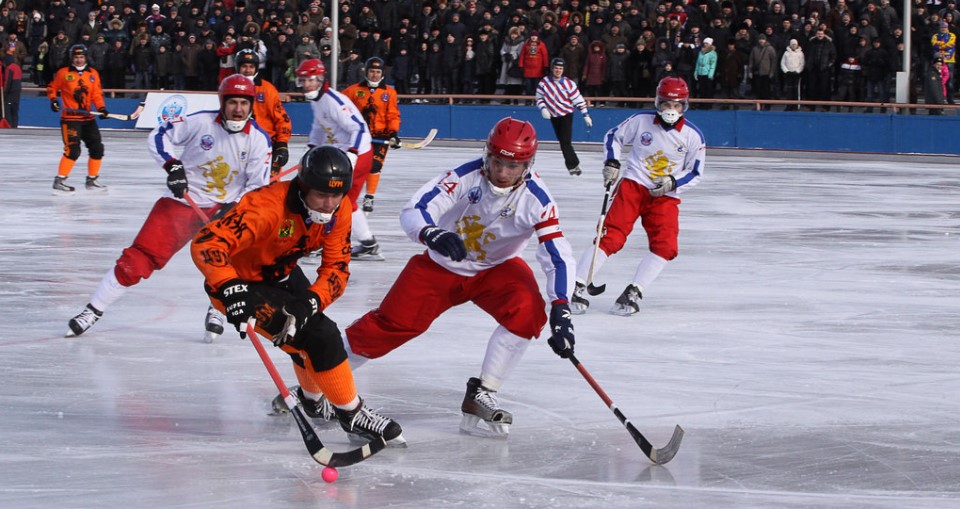 Support service
To help players on the bookmaker's website, they've presented: information and training materials for beginners, rules, and review of the bookmaker, additional services in online betting, bonuses from "Goal + Pas", an exact description of the types of bets and video help (registration, bets and super expresses). This section of the site provides answers to the most common questions that are contacted by the BC support service. If there is no solution to your problem, write to the mail or call the phone number that is on the official website (for each country there is a separate phone).