ZEturf is a French bookmaker that accepts horse racing bets. The official website of the company was launched in 2001 and currently operates throughout Europe. It is available in several language versions: German, English, Dutch, Chinese and Portuguese. All company operations are regulated by the Malta Gambling Authority.
ZEturf is not just a sports bookie, but a site that offers unique information on horse racing. The office allows you to monitor all the actions of the races online. Clients live to watch the game in real-time.
The bookmaker is fully focused on racing. ZEturf covers almost all aspects of this sport. Registered players can bet on races, including standard and other types of races. The main ones are held in France and England.
Site Overview: Design and Navigation
ZEturf's simple and easy-to-use website offers the main areas of online betting, access to all types of services and watching live downloads. Registered users get all the information they need for betting on the site. Beginners will need a little time to familiarize themselves with the layout and navigation. Additional data and the ability to control betting patterns will give the best chance of maximum profit.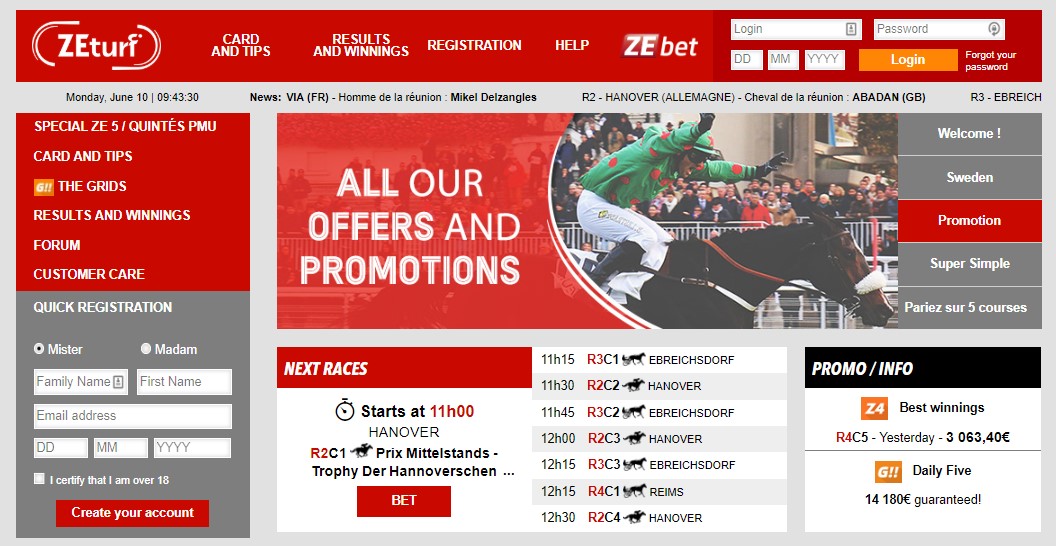 Sections of the site: "Recommendations", "Results and statistics", "Betting", "Technical support" and others. Also, a 24/7 customer service team will help in solving any problems. The European bookmaker offers work in euros since it is impossible to create an account in other currencies. All financial transactions - deposits and withdrawals can be carried out in several ways.
How to register
Registration on the ZEturf BC website is available to players from around the world. Go to the "Register" section and fill out the information form, indicating personal and contact information. As soon as your form is verified by the administration, you will receive a confirmation email that will allow you to activate your affiliate account. Registration problems and other issues should be discussed with technical support operators.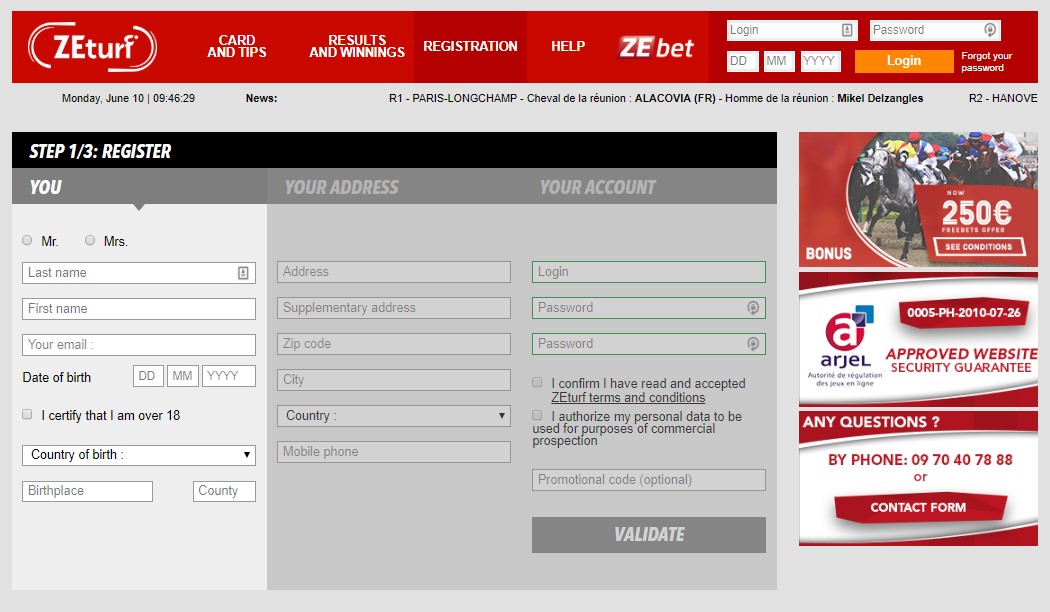 Bonuses and promotions
The bookmaker ZEturf concentrates on horse racing. She offers customers welcome bonuses - 150 and 250 euros, depending on the amount topped up. Here, beginners and experienced bettors will gain enormous experience and increase their potential in online betting. Free community betting is also available on the site. The support service advises players around the clock by phone and email.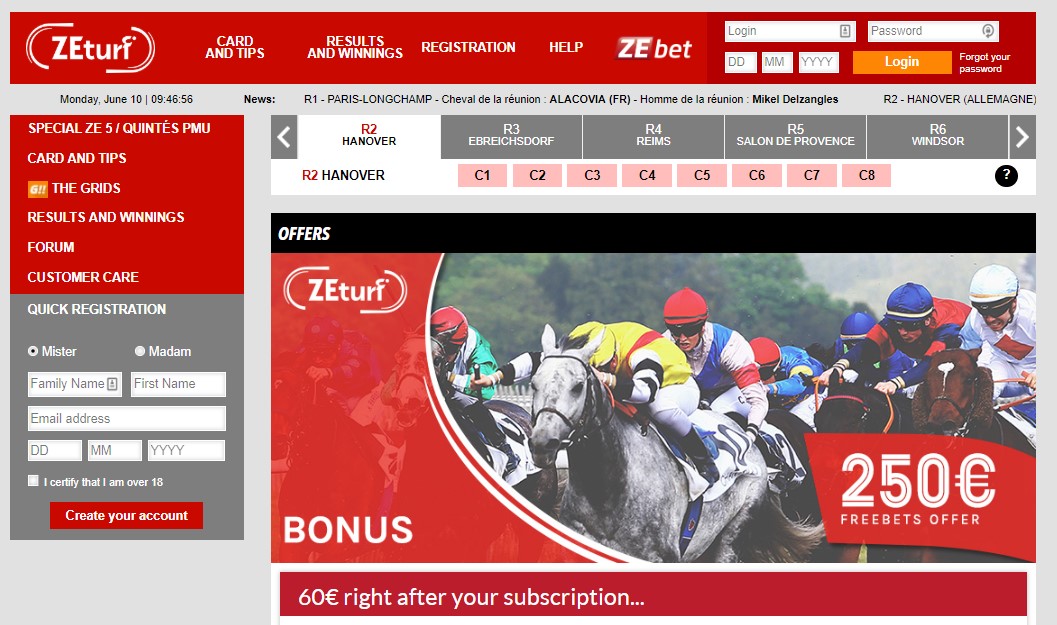 Features of ZEturf
The ZEturf platform is one of the most professional horse racing in Europe, namely: in France and the UK. The office provides almost all the information that bettors need to make winning bets. The number of events on the site is systematized in tables with accurate painting. For those who want to make a profit, this is one of the best platforms that will allow you to go on a winning streak. If the site does not work correctly in your area, use the working mirror.