The cashpoint betting company was founded in 1996 and is licensed by Malta. A gaming license guarantees payment security for all registered customers.
The main market for the office is European countries. The site's functionality is not limited to sports bets; live bets and online casinos are also presented here. Among the sponsors of the bookmaker is the German football club Wolfsburg, an agreement with which was reached in 2012.
For greater convenience of using the service, come to the ground-based points of reception of bets, which are located in many countries of Europe - Germany, Greece, Great Britain, Austria, Denmark, Cyprus, and Belgium. The number of registered PPPs Cashpoint - 5000 points. Registration is prohibited for users from Russia.
Features of the bookmaker "Cash Point"
Cashpoint is registered in Austria, which ensured its popularity among Europeans. In 2000, the bookmaker decided to open the official website and gained popularity in Denmark, the UK, Greece, and Belgium.
The bookmaker offers ample opportunities for sports betting, including football in the Premier League and ice hockey. There are also online casinos and top games. Board games, video slots from a reputable developer, NetEnt, and video poker are all available to registered users.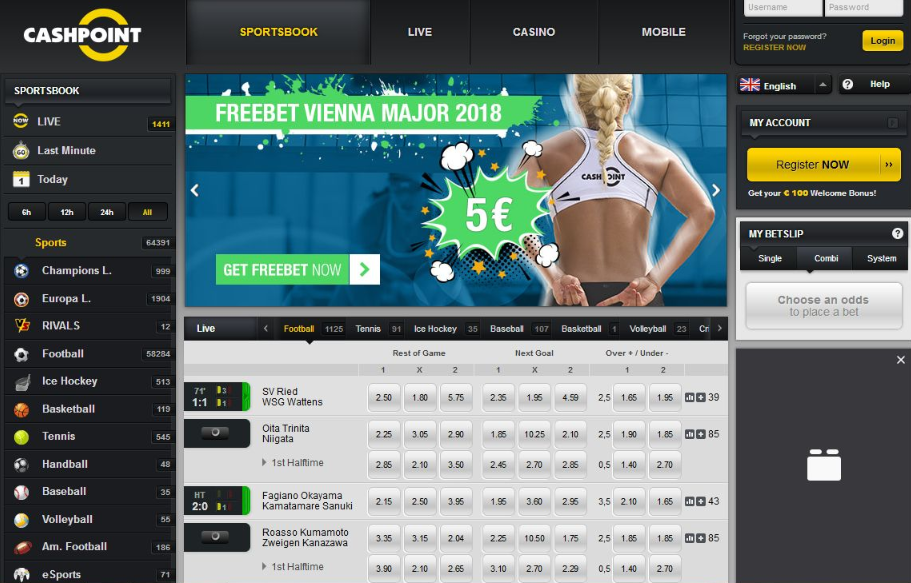 Sports betting: line, painting, odds
Cash Point Betting is becoming increasingly well known in the UK. The official website presents a wide selection of popular sports: football, hockey, basketball, volleyball, baseball, tennis, table tennis, cricket, rugby, snooker, water polo, racing, horse racing, and others.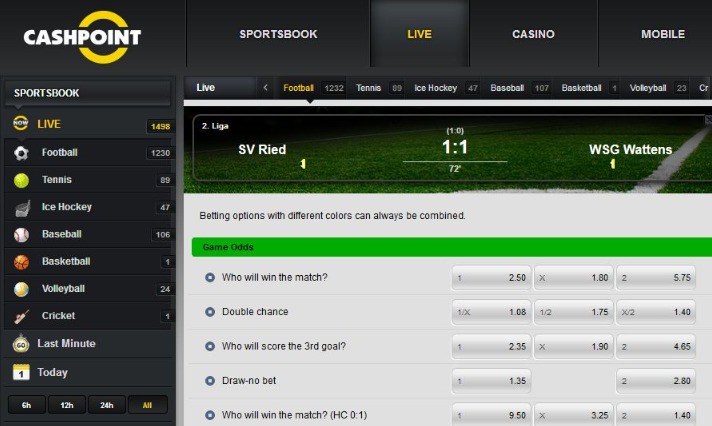 Over 50,000 different betting options are available here, covering 25 sports, including eSports. Additional security methods, user-friendly site interface, and professional betting services attract more and more bettors. The lack of the Cashpoint mobile app and limited payment options are the main disadvantages of the bookmaker.
Bonuses, promotions, and promotional codes
Upon registration, all customers receive a welcome bonus. Cashpoint has two bonuses: one of the bonuses on sports bets, another for casinos. The Xtreme Bonus gives players an extra 30% to win. The number of bonuses received depends on the number of bets that you combine on your coupon. Real-time bets increase your potential earnings bonus.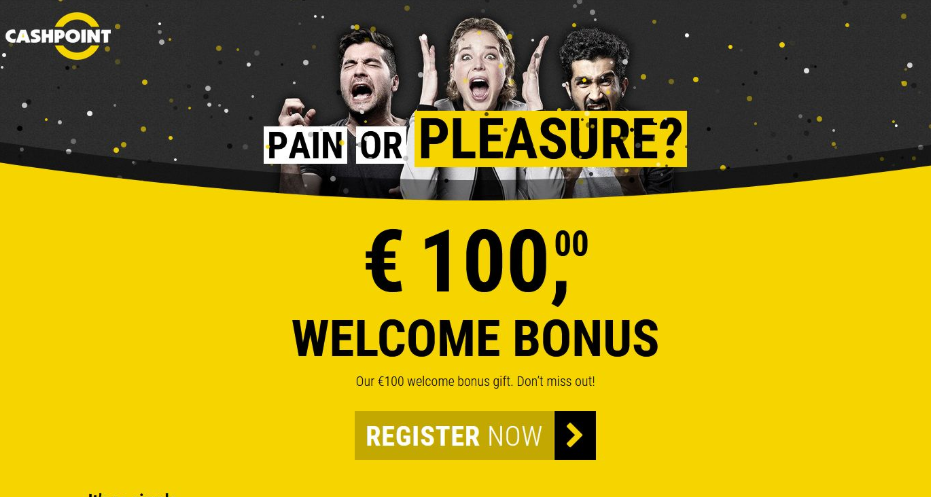 How the bonus works:
• Use a 3-bet combination and you will receive a 3% bonus (with one live bet or more).
• Use a 4-bet combination for a 4% bonus (requires at least one real-time bet).
• The 5-bet combination gives you a 5% bonus (no live bets are needed for this).
• The 6-bet combination gives you a 6% bonus.
The bonus amount is up to 30%, and only odds of 1.51 or more are taken into account. This does not mean that you cannot add bids of 1.50 or lower. They will continue to be used for profit calculation, but will not be taken into account in terms of bonuses.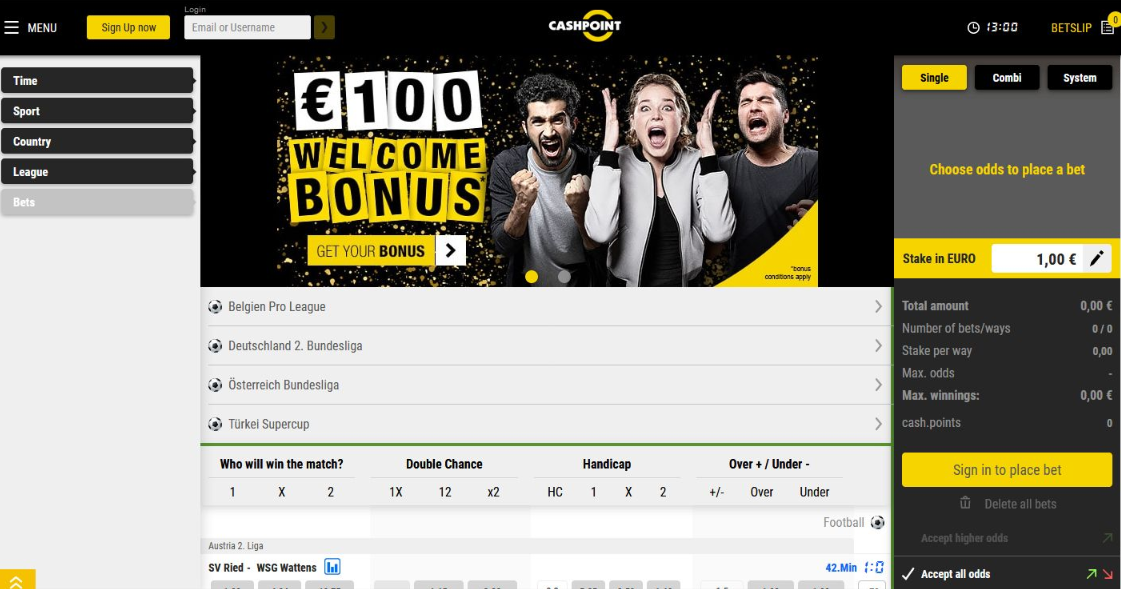 Payment systems
Deposit and withdrawal of funds on the site can be carried out through the following transfer methods: VISA, Mastercard, Paysafecard and Skrill (Moneybookers). The withdrawal options are similar to those described above, but, in particular, the withdrawal of funds from a credit card is not allowed.
Bank transfers will take 3-5 business days in Europe and 5-7 outside Europe. Moneybookers payments are instant. The minimum replenishment amount is 10 euros, the maximum is 1000 euros. Commission for all financial transactions on the site is not charged. Read reviews on the work of the bookmaker on thematic forums and in social networks.
Customer service
You can contact operators from technical support by e-mail or through live chat on the site. Send personal inquiries and formal complaints there. A registered help center and a list of frequently asked questions are also available for registered users. To enter your account, use the username and password. If the site does not work in your region, go to the working mirror (alternative address).